November 30, 2010
7:19 AM |
Posted by Meg
Love
Stuart Memberry's
colonial twist on his Balinese abode in Seminyak, Bali. This is not your ordinary grass hut island house. But yes, it has a grass roof. I love that.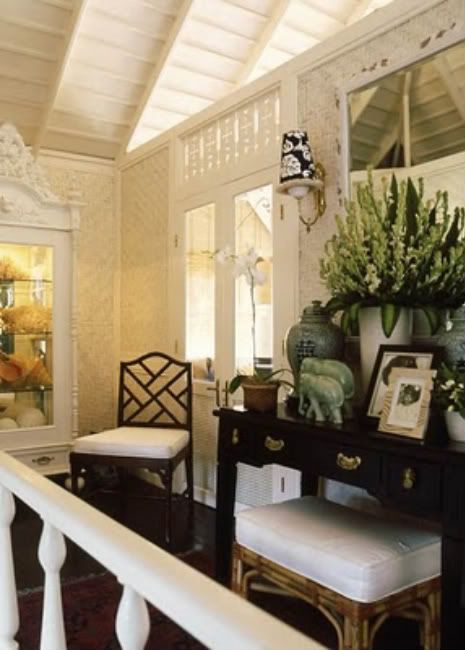 Remember two years ago
Tim and I spent a few weeks with our friends
who live in Seminyak hanging out. Those were the days! Everyday was (in this order) : internet cafe, lunch at a local
warung
, beach, nap, cards, beach,
indo beers
on
ku de ta's
beach, dinner, more beers, sometimes mango vodka, more cards, maybe some more beach again depending if we went out that night. So fun.
I am so attracted to anything that looks 'colonial'. White, teak, ebony floors, bamboo, tropical foliage, linen, rattan, celadon and a little blue and white thrown in the mix, heaven. I think those formative years spent in Singapore created this little attraction! I think all beach houses should be done this way.
Blog Archive