January 26, 2011
10:28 PM |
Posted by Meg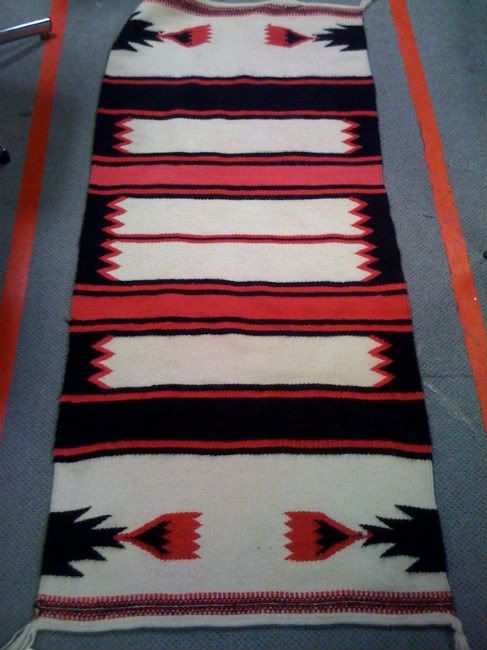 don't mind that nasty gray carpet and red lines of some odd duct tape.

I scored this little guy a couple of weeks ago. I am going to have it at
Urban Market
, but if it doesn't sell I'll gladly welcome it into our little house. I'll save it for a future daughter's room. It's so
M.W.
- preppy/ethnic/modern/awesome. My little rug is going for a lot lot lot less than what
Madeline's
getting for some of hers up in the big apple at mecca
abc
. I would love to see it at the end of a little girls bed, as an upholstered top on a super cool bench, in a little hallway or kitchen on the floor. Possibilities are endless.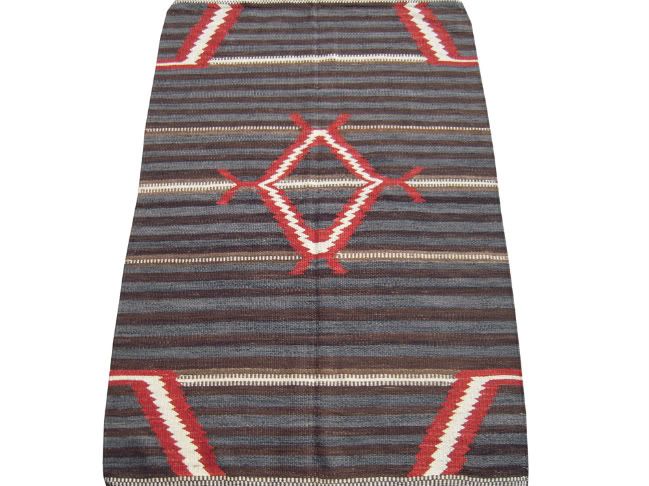 More on this Navajo trend, the other day I was at
Matt Camron
visiting with my buddy Bobak, and he showed me these awesome new custom
Navajo Dhurries.
I was obsessed! They look amazing in person. You can custom design your size/colors/pattern. Amazing. My friend Sarah writes the Matt Camron
blog..check it out
!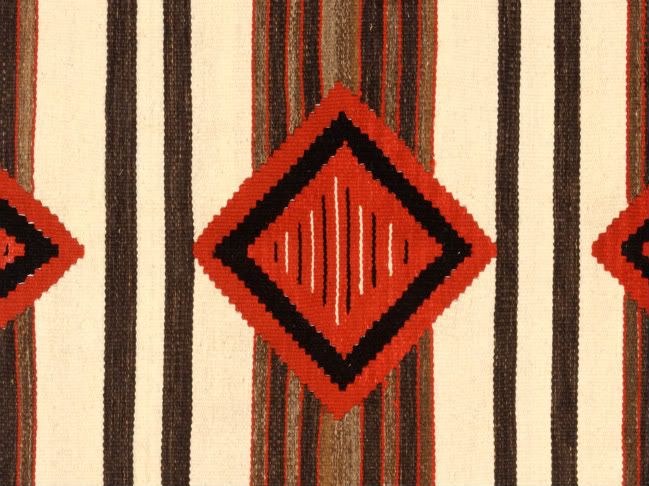 Also huge thank yous to my peeps Nero & the girls over at Covet Living for the shout outs and recent blog awards...y'all are so fun!
Blog Archive