June 27, 2011
4:36 PM |
Posted by Meg
Last week I had the wonderful opportunity to work with
Better Homes & Gardens
magazine on a photo shoot at our home! It was honestly a dream come true and I feel so fortunate to have had this experience early in my career. I had every intention of shooting little mini videos and interviews of everything happening, but of course it was crazy all day and I never really got there. But next shoot I'll make sure to make time for videos! I thought y'all might like to see some of the 'behind the scenes'! You have to make a huge mess to get some pretty pictures!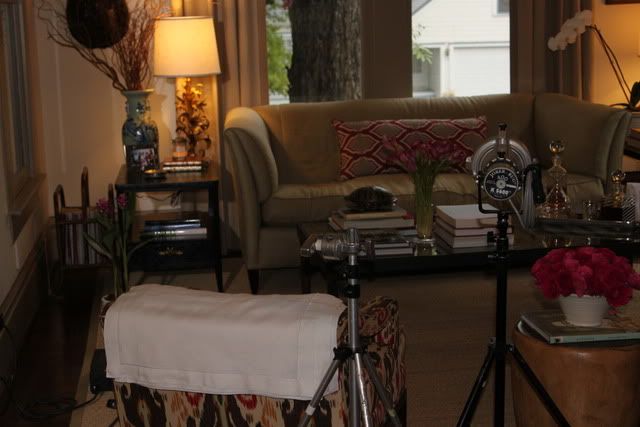 Before we styled or got to the living room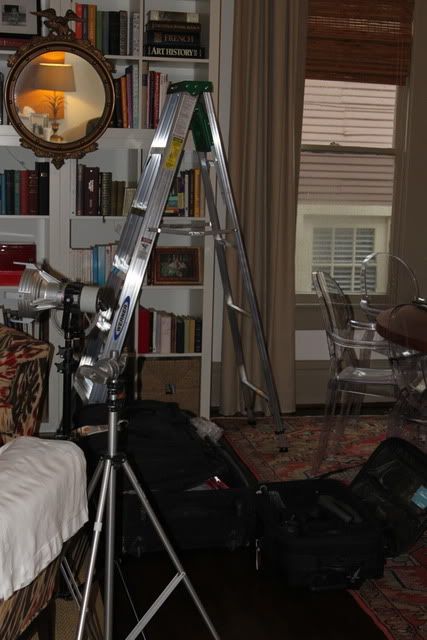 Photography equipment was everywhere, it was SO high tech, I was so impressed with the gear!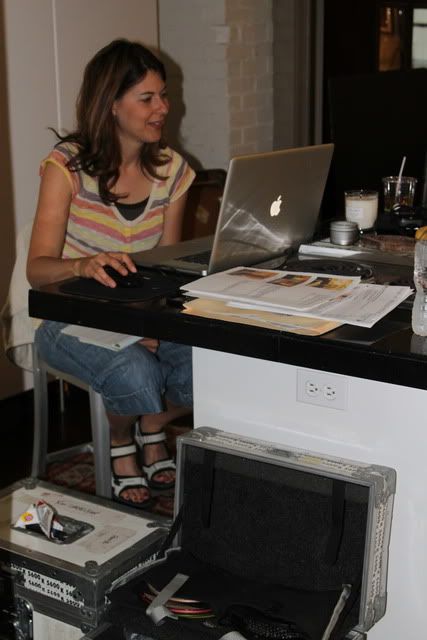 The ever-so-sweet and talented
Kim Cornelison
working her magic. You will probably remember Kim's work from seeing her
amazing condo here
. Who could forget her precious Tibetan Terrier Walter?!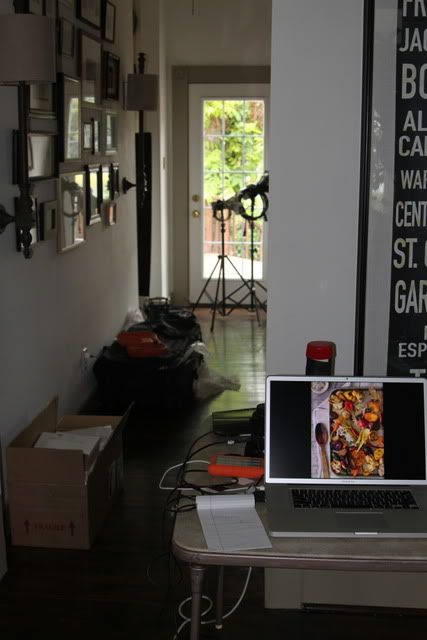 It hadn't rained in Houston in like 195 days or something insane like that, of course the day of the shoot it poured. There was a lot of amazing faux sun going on in that hallway later on!
Suddenly our bedroom and bedside tables became the catch-all for extra lamps, flowers, chairs etc. You would not believe the stuff I have in this house. I should offer everything up in my attic for sale one day.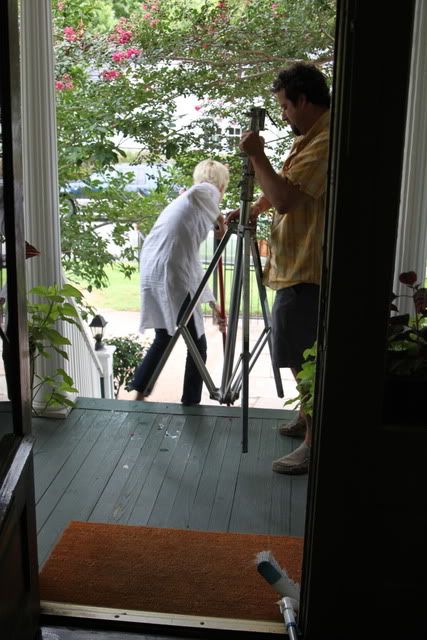 Kim's husband and partner Alfie and
super cool LA based stylist Char
fixin' up the front porch. I couldn't help out there in that 100% humidity otherwise my already flat hair would have even been worse!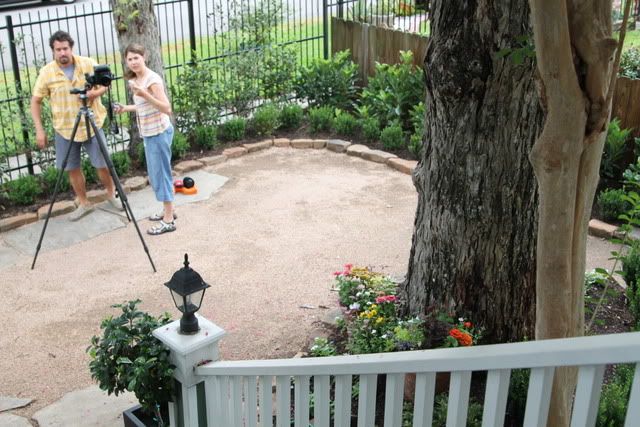 It finally stopped raining for about 30 minutes so we could get our front porch shot! Tim and I sat on the front steps and drank a beer while they set up!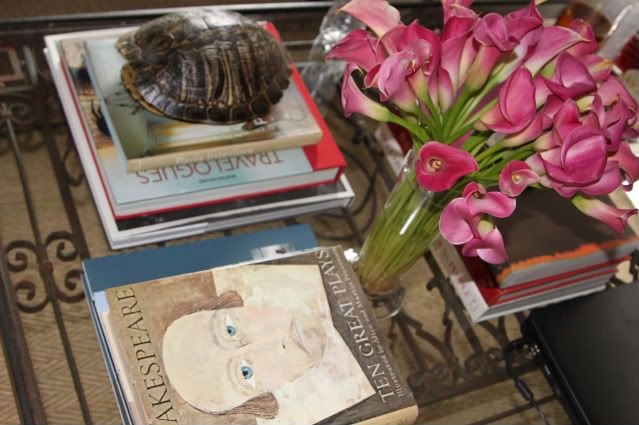 I'll make sure to let y'all know when the issue runs. It was SO much fun working on this shoot, and I hope to get to do it again soon! Not to mention it was the best excuse to totally finish and fix up my own house! Thanks a million to
Susan Fox
, Char Hatch Langos, Kim Cornelison, Alfie Ferreyra, Amy Panos and of course Bett
er Homes & Gardens
!
Blog Archive