July 18, 2011
5:25 PM |
Posted by Meg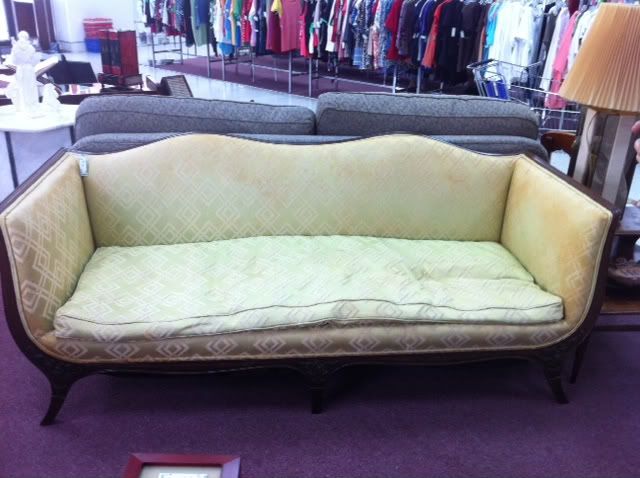 I'm working on a new project. My clients are wanting to transform a dining room that is never used into more of a sitting room, an area they can lounge in, like a secondary living room. I hadn't moved forward in the design process until last week. It started with a little ladies lunch with my Mom, sister, Aunt, cousin and her cute kids. Afterwards Miss
Mendi
and I wasted, I mean, worked, for a few hours, popping into a few antique/vintage shops. That's when I came across this great old sofa. The scale and design are perfect, character hard to find in new pieces. That single seat cushion is fabulous and it's deep and comfortable. Of course it needs to be reupholstered and re-worked a little. I can imagine a geometric fabric, (perhaps inspired by the original..not that color though!).
Then I spied these wing chairs at another shop. The stretchers sold me.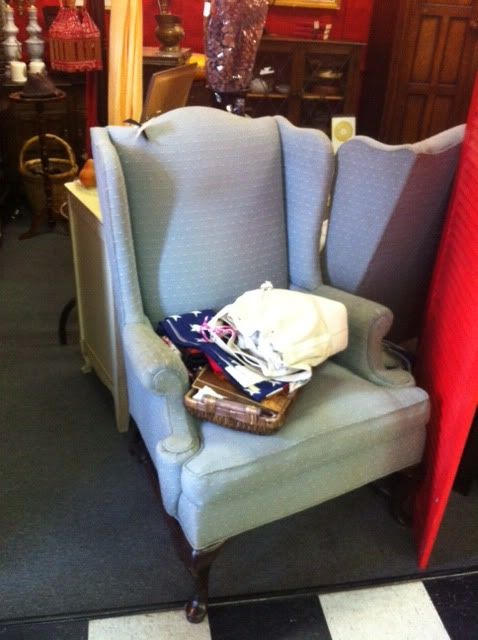 They aren't terribly old, but they can totally be spiced up with a great fabric, maybe an over scaled stripe or something colorful, unexpected.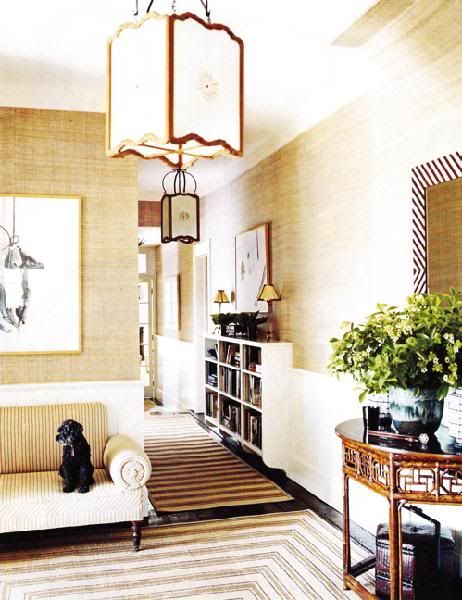 Now I'm thinking we need to grasscloth the entire room, add texture everywhere! It's warm and inviting and will modernize these older pieces of furniture.
And coffee table? Something modern...lucite/mirror/glass. Something that looks really pretty when you set a drink on it!
Blog Archive