July 18, 2011
5:18 PM |
Posted by Meg
Isn't this the most perfect bedroom for a child? Just enough adult, just enough kid. A boy or a girl could live happily there. It's simple, charming and most importantly, not too much stuff. I am in love.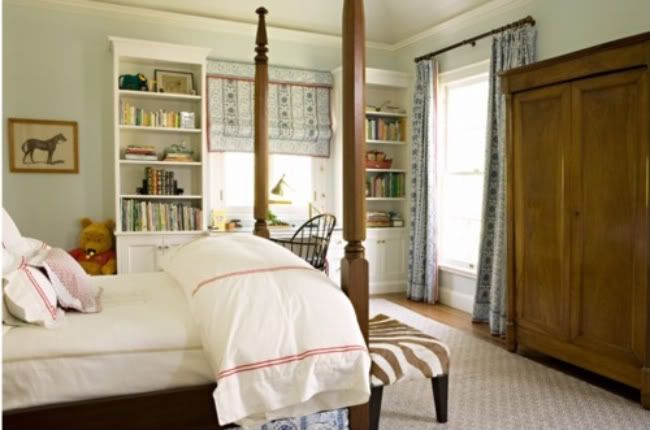 Also, check out this great blog,
Savvy Home
. Thank you for featuring me over the weekend Gabrielle!
Blog Archive