August 25, 2011
7:53 PM |
Posted by Meg
Thanks for all the well wishes y'all! Ok, ok now you're wondering how on earth this baby got a name like Tbou? Well. I'll explain, slowly. We're originally from South Louisiana, where a lot of Cajun French is thrown around in everyday speech. One particular phrase often used is calling someone 'T-xxx' as a nickname. For example, John Sr. has a little boy, names him John Jr, John Jr would then be "T-John", meaning 'Little John'. This all derives from the French word for little, which is 'petite'..then shortened to just plain 'T'. Ok, now that you know that you'll understand how Tbou was named.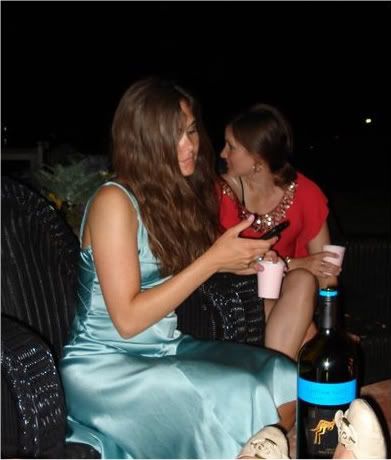 When I went out on my own full time with LeSueur Interiors about 18 months ago, I was so busy and in over my head with work that I found little time for exercise. Consequently I gained 11 lbs. The 'Texas 11' I was calling it, moving to Texas is bad for the waist line! Right around this time we went to my cousins wedding in Alabama, and I brought a pencil skirt to wear. I hadn't tried it on in quite a few months and it was snuuug, very very snug, spanx allowed for the zipper to go up, but that was about it. It was so tight that when I tried to get in the backseat of my mom's, Miss Mendi, 2-door Audi I couldn't squeeze. I had to make her sit in the back so I could sit in the front. While I was crouched down low in a very comfortable position trying to contort my body in spanx, a skin tight linen skirt and 4'' heels I could hear my Dad yell, 'Well come on 'Boudin'!
Boudin
is a sausage from South Louisiana made with pork and spicy cajun rice.
(side note - if you're ever around Scott/Lafayette in Louisiana, you have to stop here for the Boudin balls, they are to do die for)
There I was, looking and feeling like absolute 'boudin' in that outfit! Then he said, "I can't believe your poor mother is in the back seat." I felt awful! The only thing that could remedy the situation was booze. So one of the only pictures of us from that night is above, taken of me and my sis
Kate
, at probably 2 or 3am where wine, vodka and the afterparty really loosend up that skirt. Thank goodness you can't even see the skirt!
(one side note on Kate's pretty silk dress in the foreground, she got that when visiting me in Paris in '05, she was a junior or senior in highschool! still fits! always hold on to your 'classics'! lesson: wear your silk-cut-on-the-bias as much as you can when you're young, before you gain the texas 11!)
Ever since then my Dad has ever so lovingly and affectionately teased me by calling me 'Boudin' (Pronounced : Boo - Dan) Naturally, when we told him we were expecting, he said, "awww...little Boudin.....TBoudin..... TBOU!!!" and Tbou was born. Lucky for us we don't live in South Louisiana and once Tbou is born, the nickname will die and its real name will take over. For those in South Louisiana...the nicknames never die.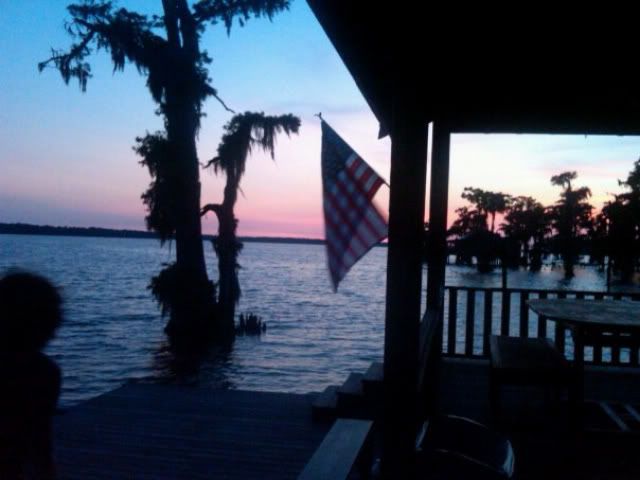 This is our camp. I've
talked about it
before. It's a very very special place to our family. When we moved around and lived overseas, it's the 'home' we always came back to. All of our friends would congregate here in the summers with us. A lot of memories have been made in this little log cabin on the water.
Earlier this year our camp went under some renovations. The guy my Dad hired to do/manage the work is named Tom, or 'Tattoo Tom' as Miss Mendi calls him. Anyway, Tom's right hand man is called, 'Midnight'. My Dad has been living away from the bayou since 1980 so he forgets people from time to time. When he asked someone to remind him who 'Midnight' was, they replied, 'You know, remember his brothers 'Moon' and 'Sunshine'?'. This is no joke. This is real life on Lake Verret, Louisiana!
One time during this whole renovation process, Dad lost Midnight's phone number and asked Mom to look it up in the phone book. Miss Mendi remembered his real name, Francis Richard
(richard is pronounced ree-chard down here),
and called directory assistance. Unfortunately there was no Francis Richard listed. Dad told her to call back and ask them to look under 'Midnight' Richard, sure enough, his number was listed. Moral of the story, nick names are very important, hence why the name 'Tbou' even exists!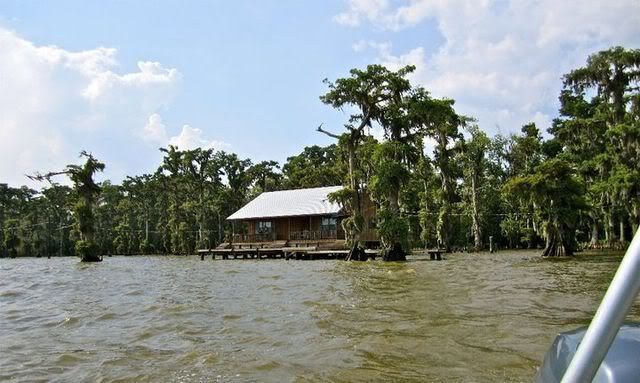 Down here people live like they did in the good ole days, and a lot of bartering/gift exchanging still takes place. Tom was so grateful that my Dad hired him for this job that when he ran into an old log on the bottom of the lake a few months later, Dad was the first person he called. Turns out Tattoo Tom had hit a piece of 'sunken cypress'. Over 100 years ago, when the cypress trees were being logged in the area, logs would fall off the barges from time to time as they traveled across the water. These logs are considered to be very valuable because they've been soaking in water for a very long time, and the wood is absolutely beautiful. When Tom offered the wood to Dad, we all completely freaked out and started thinking of a million ways to use it, fire place mantles, kitchen cabinets, FURNITURE!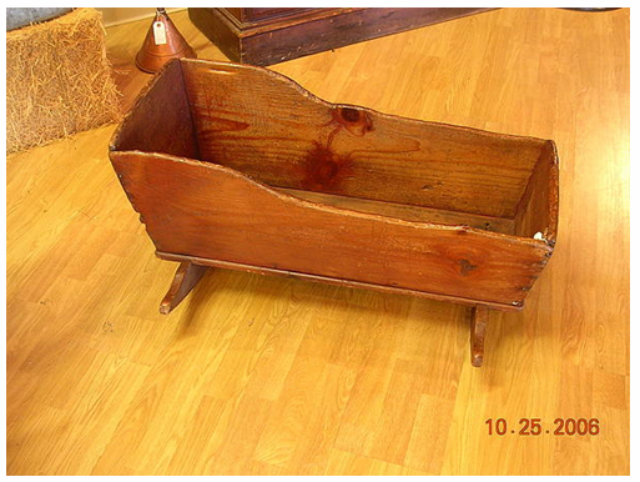 Anyway Dad had the wood all cut and planed and is holding on to it for when my parents build their dream house in a couple of years. But he kindly offered Tbou a few pieces of it so my
GrandTex
or
GreatGrandTex
to Tbou, could make a little cradle! He's going to make one similar to the one above. Sweet huh?
Here are some other old cypress pieces I've used as little shelves in my laundry room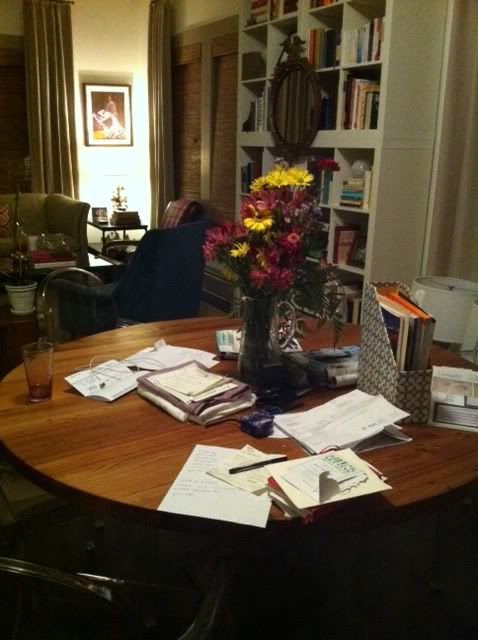 Remember my
cypress dining table
? Here's a picture to remind you! Just to keep it real, I snapped this tonight. If you ever pop over to my house, this is what you get. Some 'organized' mess.
I'll keep you updated on Tbou's progress, and don't worry, I'll let you know what we name Tbou in real life when he/she is born! And I'll also keep you updated when future projects involving that sunken cypress take place!
8 comments
Links to this post
Blog Archive