August 16, 2011
8:08 PM |
Posted by Meg
When I don't know what to blog about I start scrolling through my
iphone
pictures to see what I've been doing lately. It's
'

chocka

'
(a term often used by people of my husbands native land down under)
full of inspiration. These Hollywood-regency beauties are the best things I've seen in a while. I love their round shape, fat channeled back and tubby-
ness
. They are on a round wooden base which is great looking. Of course this is the original mid-century upholstery that needs to be ripped off, but imagine the possibilities. VELVET. Dark and sexy jewel tones!
Mmm
. These are so wonderful and would add so much life and character to a room instead of boring old regular chairs. Lesson of today, keep your eyes peeled for furniture that isn't so 'typical'. With a little imagination there is so much potential in unusual shapes.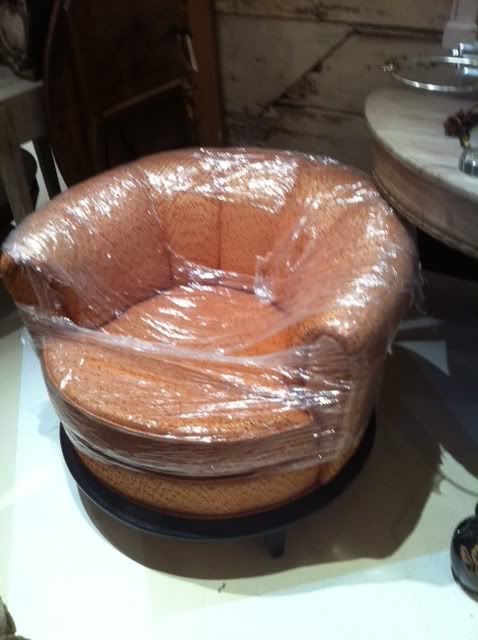 They can be found at the new
Kirby & Co
in Houston, go see Jenna or Linda!
Or online
you can see some of their fanciest wares! I don't have a current project for these (I wish I did!) so I'm trying to pawn them off to you while they're still available!
Blog Archive