September 26, 2011
7:17 AM |
Posted by Meg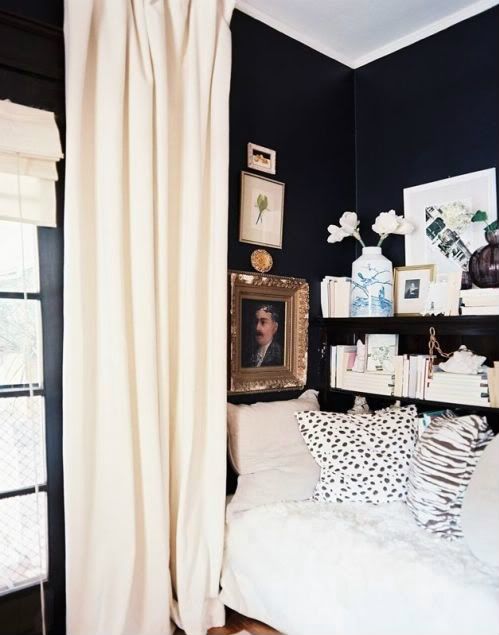 After going to
Leslie Sinclair's
book signing at
Boxwood
last week I haven't been able to stop thinking about maybe painting
Tbou's
nursery Navy Blue. Boxwood throws good parties. And they always 'dress' the shop to the nines for them. One of the walls/vignettes they changed for the party included a wall painted in Farrow & Ball's "Black Blue". It was to die for. I've become obsessed and I can't stop thinking about it. I need it in my house. Then I thought,
ooo
, maybe I could paint the nursery that color. But is that too goth for a little baby? Even with lots of gold/mirror and white? Or maybe it will promote lots of sleeping being so dark?
Ahh
. Decisions Decisions. Maybe I should just keep that one in my back pocket for our next house? What do y'all think?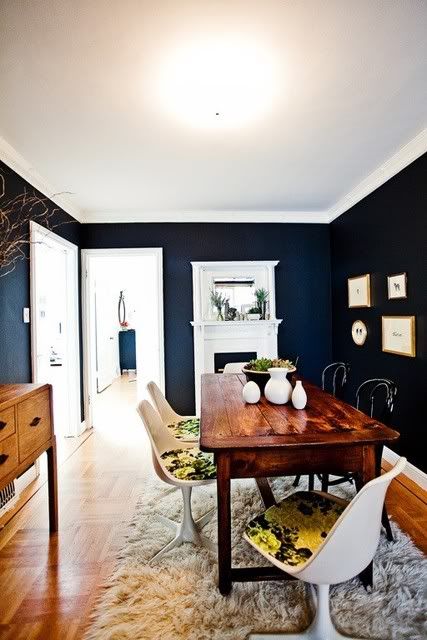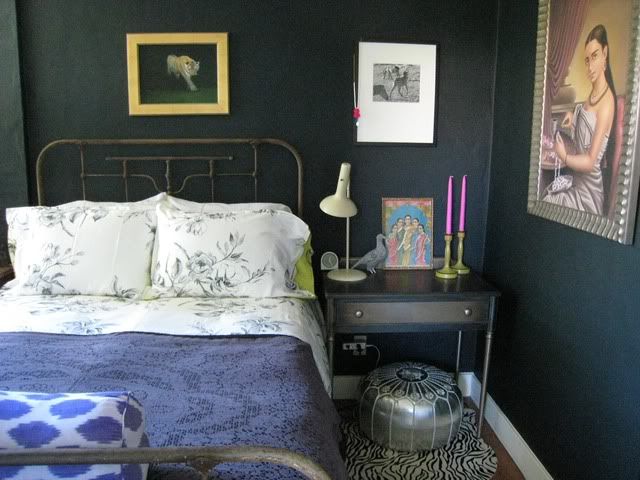 12 comments
Links to this post
Blog Archive