September 19, 2011
8:15 PM |
Posted by Meg
When we were kids my mom used to let us make '
pallets
' as a fun treat when having a sleepover or as a form of entertainment on a Friday night. You know, big piles of messy blankets and pillows in the middle of the living room floor to watch a movie, that kind of pallet.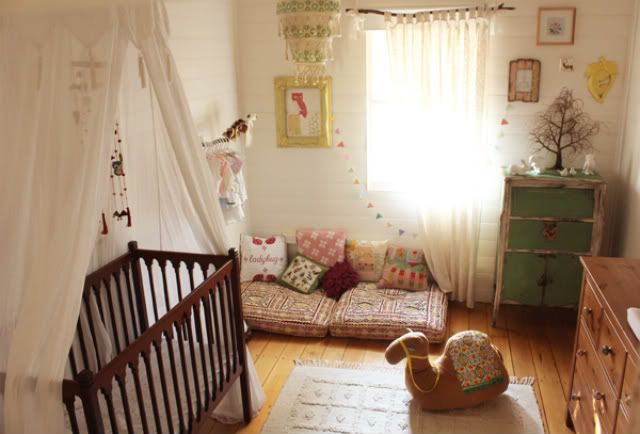 When I saw this ever-so-charming nursery, I couldn't help but smile at that great pallet. This mom had such a great idea for her child, what little one wouldn't love to curl up on the floor in a special little spot like this?
I will definitely be implementing something like this in the future for our little ones! Not only is it darling, it encourages quiet time and reading. My favorite part is that it feels so multi-cultural...even sparks my grown up imagination of camping out in a far away Arabian desert!
Blog Archive