October 5, 2011
6:18 PM |
Posted by Meg
Hi Friends. Sorry for being so MIA. I've been swamped. I'm working on a very fun project that has a very short deadline...it's a full on renovation and fully furnished apartment. Although it's been fast and furious it's been such a joy and I'm absolutely obsessed with everything we're doing!
(not to mention my client has been in town for one meeting and since we met has been in about 5 countries...we'll meet again at the install, she's been such a trooper trusting me through this process! the best part about working with a non stop world traveler is that they are always emailing back no matter what time of night since you're covering all timezones!)
This Hermes Scarf arrived today, being framed over the guest bed. That's the dust skirt fabric on top.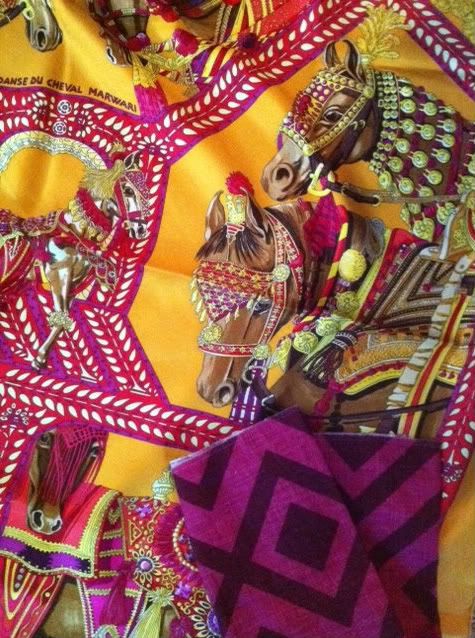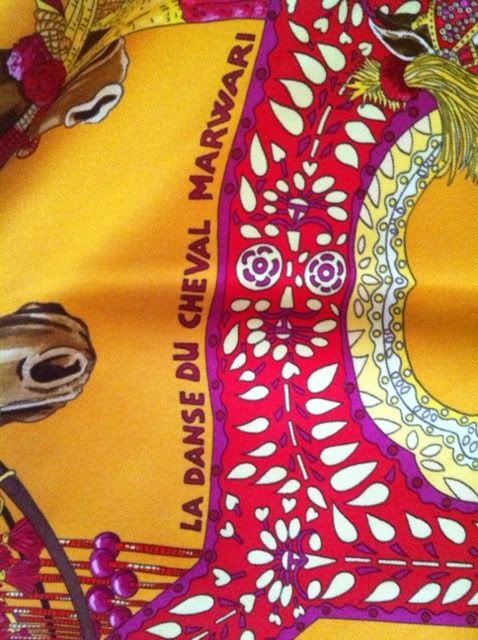 I'm so in love.
This is the Eurosham fabric. Also in love. Can't get enough.
Drapes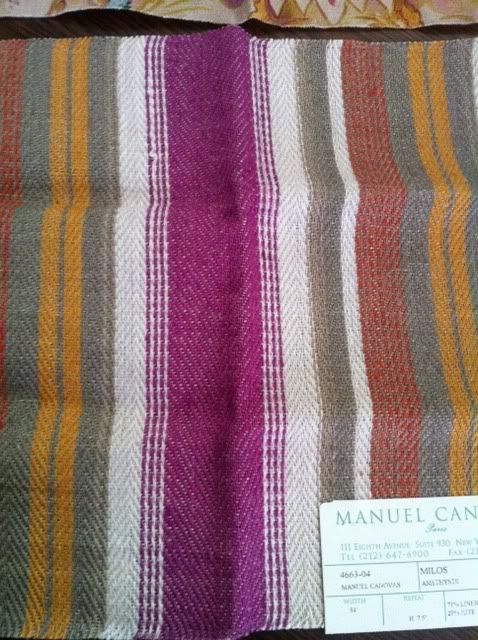 Footstool/bench


And THESE. These incredible Swedish trunks. They were used to transport stocks and other important documents. There was a pair. They are so fine. They make the coolest/best looking/most perfect bedside tables ever. Thank you Round Top.


So that is a little taste of what's happening in that guest room. Wouldn't you want to stay there? I have a key. I think Tbou and I might have to move in.

Speaking of taste. Did yall see/try to make that pumpkin bread on Erika's blog? She discovered it here. I took her advice, no glaze and spice cake mix, but I added walnuts. I like a little crunch. I made three loaves, one for me, two for friends. Within two hours of delivering my friends little sweet treats, they were both wanting the recipe. I kept telling them, (and myself) it's 'healthy', it's 'healthy, being only 3 1/2 ingredients (one being a vegetable and one being a nut!) and no eggs or oil added to the mix. My friend Molly kindly reminded me there is also in fact a whole box of cake mix. Cake mix. Not bread mix. Wups. But still, it could be worse. Tim came home and was a little unsure of how I possibly had time to make three loaves of pumpkin bread with the amount of work I've had on in the past couple weeks. He questions my time management sometimes, rightfully so I guess. The answer is a 7 month pregnant girl will make time for any type of spice treat in October, especially one that has less than 3 ingredients. I had to do something to celebrate this glorious-freezing-81 degree-fall weather! Anyway, try it, you won't be disappointed. It's healthy, don't worry. Pumpkin practically has 0 calories.
Moving on. Check out these hot hot monogrammed shams we just did for Miss
Mendi's
bed! Those are King Shams. Big ones. The monogram is like 13''wide. And don't they look pretty?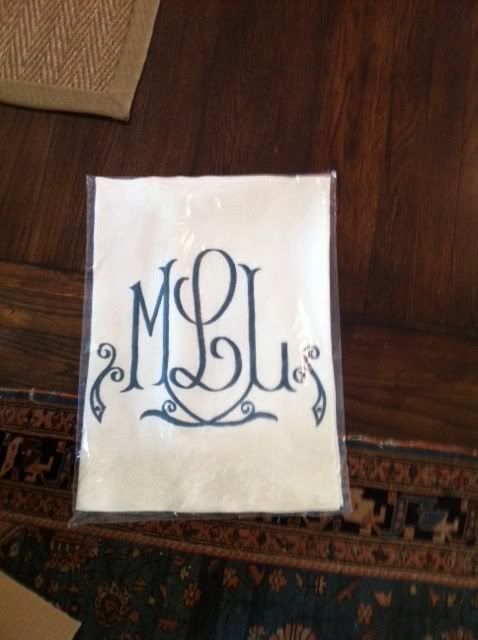 Oh and we haven't forgotten about
Tbou
! Look what my friend
Miss Sally Wheat
spied for us at Round Top!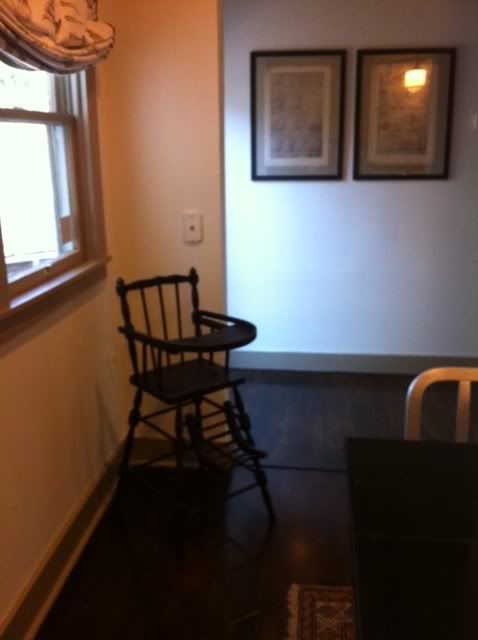 So cute. I can't wait for some chubby legs to be dangling out of there, covered in carrots! Tim asked me if it was safe. I'm sure it will be just fine, at least it looks good and isn't plastic!
Lastly, my book club is reading
this
. It's very funny. And is a nice change from the baby books and design business books I've been reading before bed. Pick yourself up a copy for a good laugh. I'm off to finish it now....
8 comments
Links to this post
Blog Archive