November 1, 2011
7:16 AM |
Posted by Meg
Happy November! I'm so excited it's November. This whole pregnancy I have kept telling myself, 'just make it till November'. And it's finally here! I have a very busy month; I'm in
Courtney & Justin's
wedding in a couple of weeks, have that
super fun apartment installation
,
(and a bunch of other fun smaller installations, everyone needs their house fixed up before the holidays!)
baby shower, guests in town from Dubai, San Francisco and Colorado, and Thanksgiving! I'm hoping I'll be so busy I won't have time to notice how big I am, how suddenly my maternity clothes are not even fitting, how I can't get my boots on or off by myself, or even think twice when like the 6
th
person asks me dead seriously if I'm having twins.
How glamorous is this space? I am drooling over it all. I suddenly want my whole house antique brass, marble and white.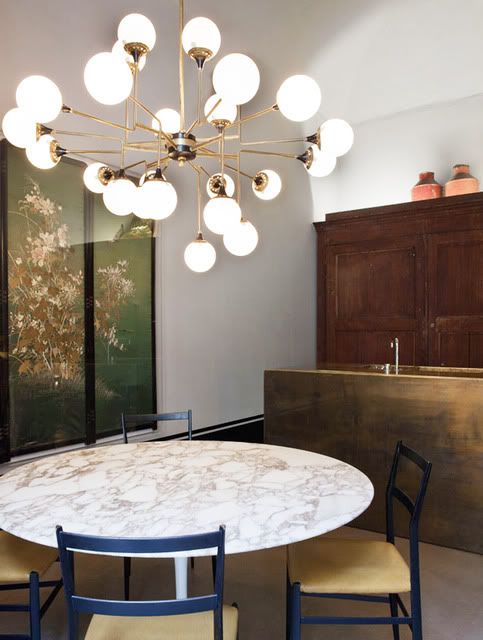 It reminds me of
BHLND
. Yesterday I finally had 5
mins
to spare before yoga
(yes, I'm still waddling into yoga class..and only because there is another girl still going 4 wks further along than me, she's totally my inspiration...she's promised me that everyone she knows who exercised like us delivers early...I'm holding her to that.)
and popped into their one and only Houston flagship store. Only one word: glamorous. I left SO inspired. I drooled over every detail.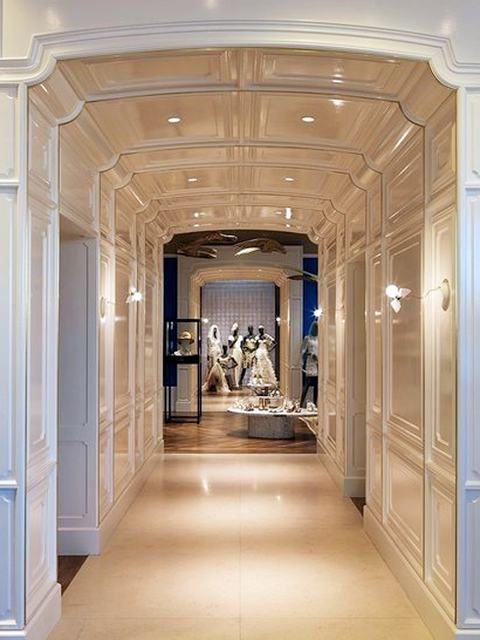 White lacquered paneled walls? With those whimsical sconce lights filling this little hallway?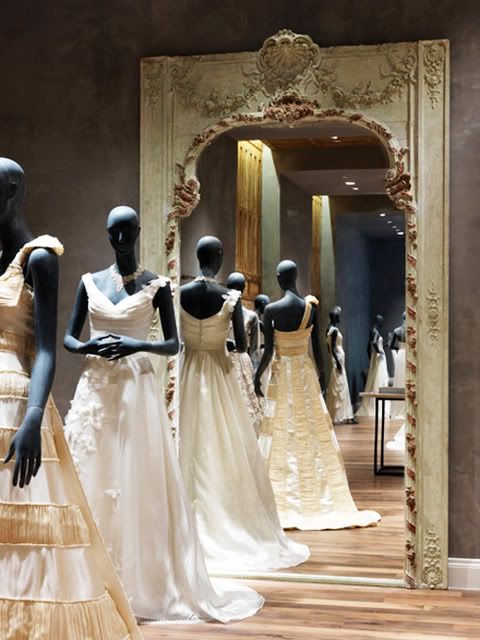 I loved all of the French influences. Plastered walls, huge antique mirrors.
And marble. Tons of marble.
Sparkly
things look so good on honed marble.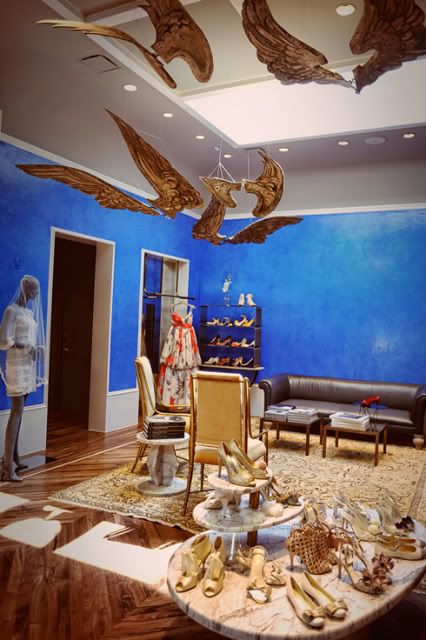 Not only were there antiques, but also mid century pieces too. Sofas, chairs, credenzas. It was such a clever mix. I loved the O
ushak
rugs thrown around too, it felt so cozy. Each room had a surprise, you kept wanting to explore more.
The 'party' room was pretty fun. That marble table/island was to die for. With those simple stools, perfection.
This little back changing room was my favorite. That orange mohair sofa was gorgeous. They also had some chic chairs upholstered in an olive fabric with a navy blue mohair seat cushion, I loved the contrast.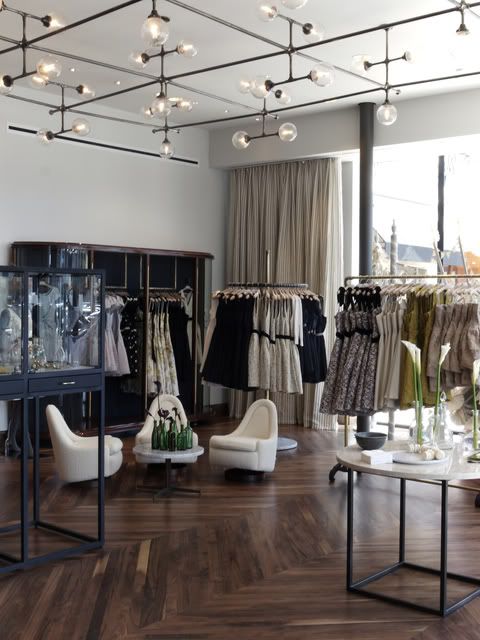 Every detail is so wonderful! The drapery fabric is this heavy cotton 'lace' that is almost like crochet. It was gorgeous.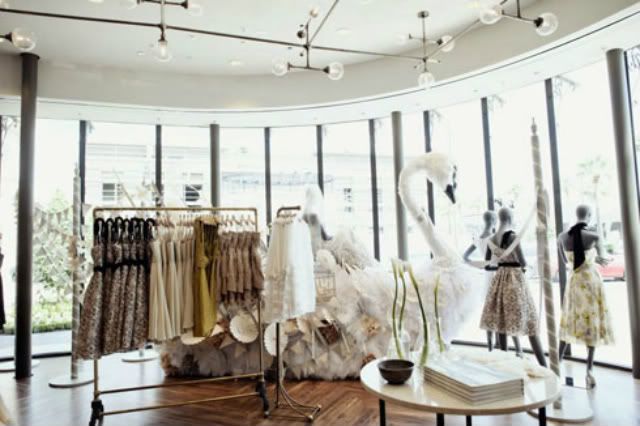 If you're in Houston you need to check it out. I would love to be planning my wedding again to use
BHLDN
as a resource! So many sweet ideas! When I can fit in normal clothes I'll definitely be celebrating by shopping for a party dress there, for no
occasion
in particular...just because!
11 comments
Links to this post
Blog Archive